Becoming a proponent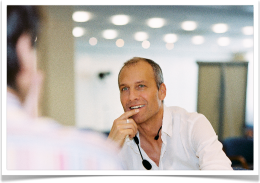 Becoming a member is the same as being proponent of the idea, it is like pushing the "LIKE" button on Facebook. You stay anonymous, you have no obligations, you will not have to pay a membership fee. But joining us makes much more of a difference.
We intend to become the 4th largest political party in Switzerland based on membership figures. Thus everywhere, not only in Switzerland, one will talk about PowerPoint* (and its possible alternatives) – This is our only goal. Like with the environment protection: If everybody talks about it, behavioral change is unevitable in the long run. (for current membership statistics refer to the section below).
People from around the world can become a member/proponent of the movement.
Just 1225 more members and we are the 7.th biggest party in Switzerland!
As a member you have the right to acquire the bestseller "The PowerPoint Fallacy" at the preferential member price of 17 € instead of paying the market price of 27 €.
See here the partition of the members according to countries
We want to become the fourth biggest Swiss party by the number of it's members.
Below is the list of the biggest Swiss parties (being in the parliament) and the number of it's members (updated 13. September 2015)
| | |
| --- | --- |
| FDP | 130.000 |
| CVP | 100.000 |
| SVP | 90.000 |
| SP | 35.000 |
| Grüne | 7.500 |
| BDP | 6.500 |
| Evangelische Volkspartei | 4.800 |
| Anti PowerPoint Partei | 3.576 |
| Grünliberale | 3.300 |
| EDU | 3.000 |
| Lega dei Ticinesi | 3.000 |
| Partei der Arbeit | 2.000 |
| Christlich Soziale Partei | 1.500 |
| Alternative Linke | 1.500 |