The founder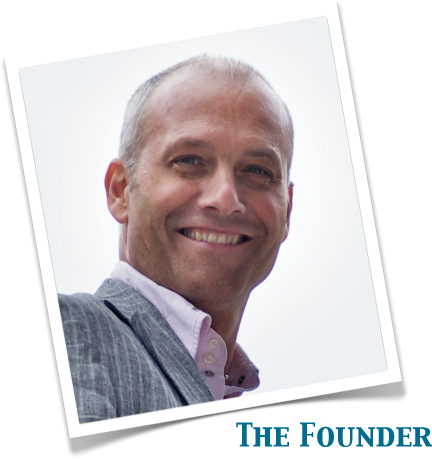 Matthias Poehm, a former software engineer in Geneva and appointed staff representative, had a crucial personal experience. During a staff meeting, he was asked by the boss to say spontaneously something about the subject of "staff representation". He flushed, had a trembling voice, and was sweating while saying something uncontrolled. Some colleagues were shamefully looking at the floor - it was embarrassing to look at him. He embarrassed himself in front of all his colleagues. That incited him afterwards to follow public speaking courses at an intensive pace and to seek, again and again, occasions to talk in public. He soon became much better than those who had taught him. In 1995, the "sunshine boy" (Wirtschaftsmagazin Boom) gave up his career as a software engineer to become a free-lance presenter, speaker and trainer. Since 1997, he has worked exclusively as a trainer for Schlagfertigkeit (quick wittedness) and public speaking.
During his 14-year as a public speaking coach, Matthias Poehm realized that the use of PowerPoint* for presentations mostly impedes effect. Among his thousands of clients and seminar participants he always uses the incorruptible "two version method". This means that the participants present an identical section once with PowerPoint* and once with flip-chart. Poehm says that his aim is not to be right but to get the best result. The experience from 14 years of comparisons is that the version without PowerPoint* wins in 95 out of 100 cases.
Matthias Poehm is organizing the most expensive public speaking seminar in Europe. It is the only public speaking seminar where each participant has to mount on a stage to talk to 120 people. He is the author of eleven books; among them his bestseller for which sales amounted to 170, 000 copies with the title "Nicht auf den Mund gefallen!" (No pitfalls while you talk) and deals with "Schlagfertigkeit" (quick wittedness; repartee). His book titled "The PowerPoint Fallacy – still presenting or already fascinating?" is the bestseller that made him a spearhead of the PowerPoint* opponents.

You have an improtant presentation, an important speech to give? Individual presentation coaching by M. Poehm
Description of the most expensive public speaking seminar in Europe
Click here for German Website of Matthias Poehm
Click here for German Topic page on Schlagfertigkeit (ready witedness)
Click here for German Topic page on public speaking (Rhetorik)

* PowerPoint as representative of all presentation software